Jake's Numismatic Gift Shop
Gifts that will be Remembered long after
that Special Occasion has passed!
Dear Friends,

Welcome to Jake's Numismatic Gift Shop!

Jake's Gift Shop section was created to offer you original, creative, one-of-a-kind gift ideas for men, women and children of all ages that you won't find anywhere else. Whatever your gift giving occasion, Jake's has something just for you!

"But I don't need a gift for a coin collector," you say? That's okay!

Jake's gifts are not for coin collectors only. Jake's gifts are great for anyone who likes unusual items, antiques, commemoratives, or collectibles. We offer coins, yes, but we have so much more!

We have . . .
Great gifts for hard-to-shop-for guys
Attractive plaques and photo displays

Collections to which you can add pieces in years to come
Gift items to help you remember those special dates, such as anniversaries or birthdays
Lots of other sure-to-please items!
So, open your mind to the treasure trove of gift ideas awaiting you here at Jake's. Take a few minutes to browse our online catalog. You'll be amazed at the possibilities for giving unique, quality crafted, thoughtful gifts to your family and loved ones. Gifts that won't need to be returned. Gifts that are exactly the right size and color.
Just scroll through the catalog by clicking the arrows below or by clicking the page numbers at the bottom. We encourage you to take your time and see what Jake's Gift Shop has to offer, you'll be pleasantly surprised at what you find.
Gold and Silver Coin Jewelry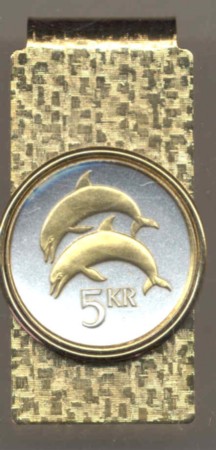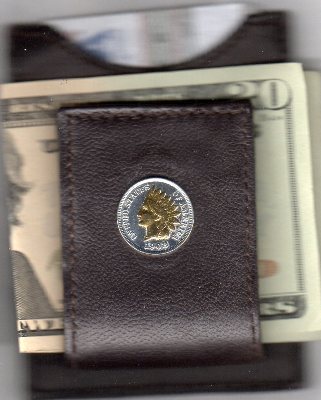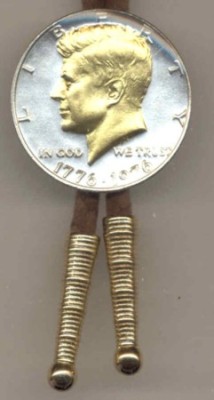 Each one of these real coins from around the World is first layered in pure "Bright Silver".
Then the figures of each are highlighted and brought to life with rich pure 24K Gold (this gold work is done by hand).
This breathtaking and exclusive work turns these coin into stunning and true works of art. Each coin is hermetically sealed "against wear" in clear, hard acrylic coating.
Currently Offering Hindged Money Clips, Folding Money Clips and Bolo Ties in a variety of World and U.S. coin designs..
National Park Quarter Display Products
America the Beautiful in Coins!
Washington Quarters from 2010-2021 will support designs in commoration
of our nations National Parks and other National points of interest.
Proof Sets have long been a favorite gift for collectors and non-collectors, too. These special coin sets are made every year by the United States Mint. The term "proof" implies the special care and attention to quality that the coins receive when being minted. The reflectivity of proof coins is almost like a mirror, you can practically see yourself in them!
Proof coins are highly prized by collectors, but their "giftability" is just as valuable to a non-collector when you select a year of nostalgic significance such as a birth or anniversary year. The dates on the coins will continue to serve as a special reminder of that very special occasion.
Inventory software

Carlisle Developments comprehensive inventory software for a variety of collectibles with preloaded databases for coins, paper money and more! New - Collector's Assistant Version 8 - updated to exploit Windows 7 and 64-bit computing. U.S. Coin and Paper Money databases updated with 2011 listings and values.

List of titles below:
Coin Collector's Assistant with Values
Coin inventory software.
Champion Custom Wood Coin Plaques
x
A Beautiful Way To Display Your Numismatic Treasures!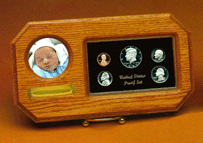 To compliment the United States proof sets mentioned above, and to further add to the generosity of the gift, try a Champion Custom Wood Coin Plaques. These solid oak plaques allow the recipient to proudly display a personal photo beside the proof set. Plaques can be wall mounted, or displayed on the optional brass stand. The link above will take you to our information page where you will see our complete selection of Champion Custom Wood Coin Plaques.
| | | |
| --- | --- | --- |
| | | |
-

-
Copyright © 2017 Jake's Marketplace, Inc. All rights reserved. Privacy Policy
PRN - SC236